Cook, Serve, Delicous, a cooking game famous over on PC, is something I always wanted to try, but I haven't had a chance to do so.
But now the developer behind this game has announced that it will be going to PS4 in 2016! I'm definitely very excited to give it go since I usually love cooking games (for example, I reviewed Order Up! a few years ago right here at PS3Blog!).
Tweet
Did you miss out on Sony's E3 conference where they presented a live demo for Uncharted 4? Didn't get a chance to attend E3 itself? Then have we got something great for you! The video below showcases the extended E3 demo for Uncharted 4. What are you waiting for? Watch it!
Tweet
Koei Tecmo is getting ready to release Deception IV: The Nightmare Princess on PS3, PS4 and PS Vita on July 14, and they've decided to offer a free demo for players to get a taste of what they can expect once Deception IV is available for all to enjoy. Once you're done with the video below, click past the break to check out a new batch of screens for the game!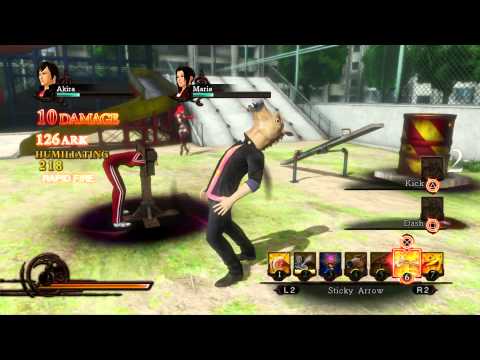 Enter your date of birth to access this video.
Tweet
EA got in touch with us to share a new video showcasing the motion capture work done with FC Barcelona player Leonel Messi in order to create a new control system for dribbling they have dubbed No Touch Dribbling.
Tweet