The sequel to 2012's Game of the Year continues several months after the events seen in Season One of The Walking Dead, and Clementine is searching for safety. But what can an ordinary child do to stay alive when the living can be just as bad – and sometimes worse – than the dead?

As Clementine, you will encounter tragedy, struggle with survival and discover the harsh reality of things to come in a game series where every decision matters.

– Decisions you made in Season One and in 400 Days will affect your story in Season Two
– Play as Clementine, an orphaned girl forced to grow up fast by the world around her
– Meet new survivors, explore new locations and make gruesome choices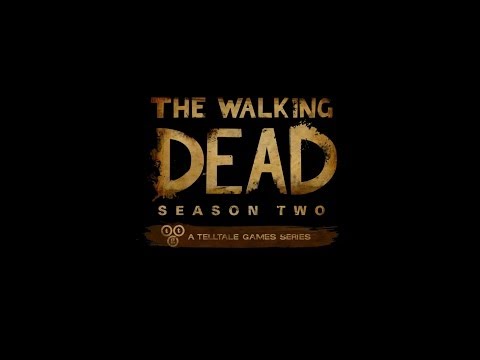 Enter your date of birth to access this video.
After the events from The Walking Dead Season 1, and taking into consideration some of the content from 400 Days, Clementine finds herself in a new world where mercy has been thrown out the window.
Within the first 10 minutes of All That Remains, players will see how Clementine will be put to the test, and they will start to see how much she's changed from what she witnessed with Lee. After this short intro, the game jumps 16 months into the future (because of the 400 Days content, in order to make everything click), and Clementine must now fight for her life.
This means that the pace in All That Remains is faster than any of the past episodes in the series, and you'll be thrown into dangerous situations at every turn. Episode 1, as was to be expected, is also used to setup part of the cast of characters that will be around Clementine for Season 2, and it does a great job at that, even presenting your first "who lives/who dies?" choice at the end of the episode, just like it did for Season 1.
Those of you who have played Season 1 and 400 Days will be happy to hear that you can import your save in order to have your choices play a role in this new adventure but if this is your first time playing, the game will take care of things and make the choices for you so that you can enjoy the experience with no worries… you know, except for the whole zombie apocalypse thing.
The Walking Dead Season Two: All That Remains is a great start to the new season, and I can't wait to play the rest. The pacing, new setting and familiar premise will lure you in, and you'll be cursing at your screen once the episode ends on a nice cliffhanger. As usual, the Telltale Engine shows its age, and you'll get a skipped frame here and there, but it has never been a deal-breaker before and it surely won't be one here.
Review
Pros
Cons
Fast paced start to the second season.

Clementine is back.

The wait for Episode 2 will feel like an eternity.
Disclaimer
This review is based on a PS3 copy of The Walking Dead Season 2: All That Remains provided by Telltale Games
Tweet
Written by: EdEN - Owner / PR / Editor-In-Chief