Archive for category Sales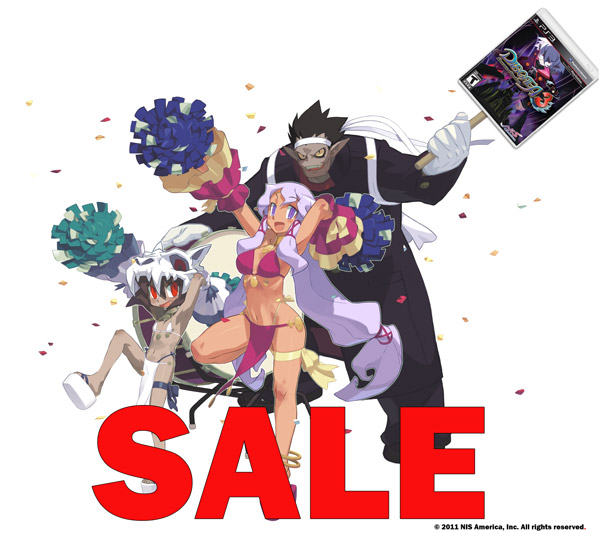 Would you like to own one of the greatest Tactical PRG games on the PS3? Do you like Final Fantasy Tactics? Would you like it even more if it had demons, was set in an evil academy where skipping class, not doing your homework and being a bad, bad seed will actually get you an A+? Then I've got a deal for you:
Disagaea 3 has been re-stocked at the NIS America Store and is being sold for ony $19.99! You also get free shipping in the US which makes it the perfect time to Pre-Order Disgaea 4 as well!
To go along with these great news, DLC for the retail game is currently at 50% off at the PSN Store which brings down the total cost considerably.