Archive for category Assassin's Creed IV
The following walkthrough narrated by game director Ashraf Ismail highlights the fun, open world locations and diverse activities of Assassin's Creed IV Black Flag.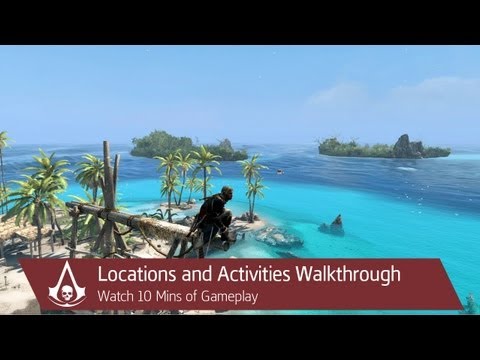 Enter your date of birth to access this video.
Assassin's Creed IV Black Flag tells the story of Edward Kenway, who falls from privateering for the Royal Navy into piracy as the war between the major Empires comes to an end. Edward is a fierce pirate and seasoned fighter who soon finds himself embroiled in the ancient war between Assassins and Templars. Set at the dawn of the 18th Century, the game features some of the most infamous pirates in history, such as Blackbeard and Charles Vane, and takes players on a journey throughout the West Indies during a turbulent and violent period of time later to become known as the Golden Age of Pirates.
The trailer for the upcoming Assassin's Creed 4: Black Flag was leaked today, 2 days before the official release.
The end of the trailer gives us the release date of October 29th 2013, and says that is it "ALSO COMINNG ON NEXT-GEN CONSOLES". If you pre-order at gamestop, you will get a free limited edition poster by Todd McFarlane.
Ubisoft CEO, Yves Guillemot has announced that the next installment in the Assassin's Creed franchise will be Assassin's Creed IV and that it will feature a new time period and a new hero. He also stated that a new development team will be working on the game, and that it will most likely hit store shelves sometime around April 2014.
I'm expecting a next gen announcement by E3.