Archive for category L.A. Noire
Rockstar Games has announced the details of their Rockstar Pass and upcoming DLC content for L.A. Noire. All previously "pre-order only" content is now available. They also announced that two new cases will be coming this summer.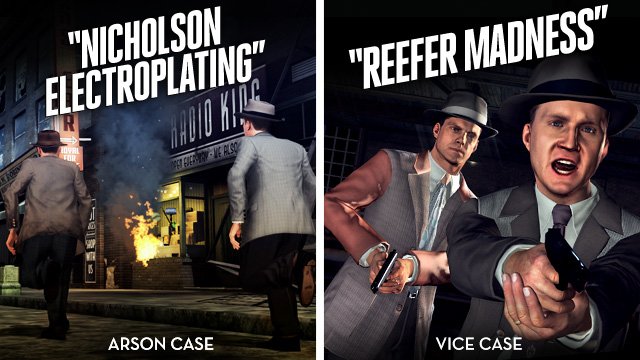 The "Nicholson Electroplating" Arson case will be released on June 21, and the "Reefer Madness" Vice case will be released on July 12. The cases will sell for $3.99 each, or you can get all the DLC by purchasing the "Rockstar Pass" for $9.99.