Check out My J-stick | General PS3 Discussion | Forum | PS3Blog.net
Please consider registering
guest
Log In
The forums are currently locked and only available for read only access
Check out My J-stick
01.24.2011
10:23 am
Forum Posts: 229
Member Since:
01.21.2011
Offline
Was extremely unhappy with the Streetfighter stick so built my a classic wooden J-Stick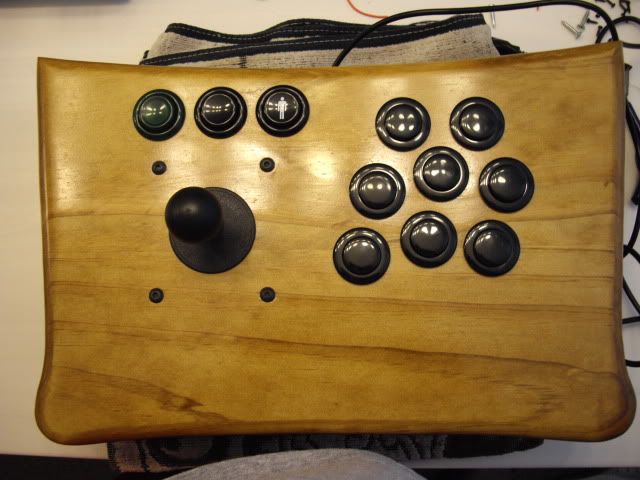 And heres the inside (Yes Im anal about wiring)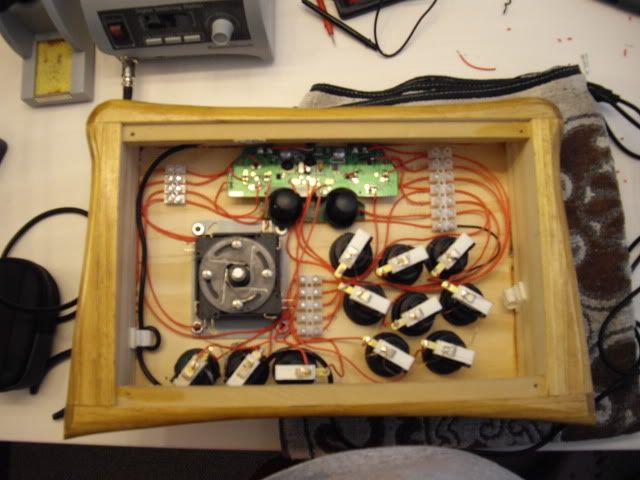 Im currently designing one for Mortal Kombat as I still have some side paneling stickers from the MK2 Machines. Hoping to have 2 sticks that lock together and seperate. Got to buy a router bit but Ill post it when done. Any of you make a PS3 J-stick? Id love to see them!
01.24.2011
10:29 am
Montreal, Quebec, Canada
Forum Posts: 40
Member Since:
09.25.2009
Offline
01.24.2011
2:25 pm
Forum Posts: 816
Member Since:
02.03.2010
Offline
01.25.2011
9:36 am
The Grid
Forum Posts: 979
Member Since:
09.28.2006
Offline
That's very cool. How long did it take you to make it?
01.25.2011
9:59 am
Forum Posts: 64
Member Since:
06.04.2010
Offline
dude, that's crazy awesome! I love the wood case. you could make some serious money in artisinal production of peripherals like this. think of the craze for steampunk hardware that's been going on for several years now.
01.25.2011
6:54 pm
Forum Posts: 608
Member Since:
11.05.2009
Offline
01.26.2011
9:31 am
Forum Posts: 816
Member Since:
02.03.2010
Offline
02.07.2011
12:58 pm
Forum Posts: 292
Member Since:
01.13.2011
Offline
03.23.2011
8:36 pm
Forum Posts: 70
Member Since:
06.21.2010
Offline
04.20.2011
11:30 pm
Forum Posts: 229
Member Since:
01.21.2011
Offline
Forum Timezone:
America/New_York
Most Users Ever Online: 349
Currently Online:
6 Guest(s)
Currently Browsing this Page:
1 Guest(s)
Member Stats:
Guest Posters: 183
Members: 15928
Moderators: 0
Admins: 5
Forum Stats:
Groups: 5
Forums: 23
Topics: 972
Posts: 8790