Infinity Ward and Activision have finally made the announcement you've all been waiting for – Call of Duty: Infinite Warfare is making its way to the PlayStation 4 this year on November 21st! This is going to be the biggest and best Call of Duty release to date with a huge story that is so big it takes the action beyond Earth! That's right, you'll be taking the fight outside of our planet. Check out the trailer below to see why this is a big deal!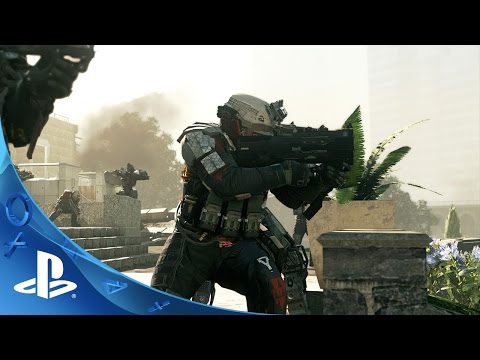 Enter your date of birth to access this video.
Tweet
Welcome back to a slightly delayed episode of the podcast. It's always a little frustrating when the hosting site gives me issues, especially when we speculate on the Call of Duty game and the information comes out the same day I end up posting.
Speaking of which the rumors for the next Call of Duty were true, though the unfortunate part is that you can't get Modern Warfare standalone. I think it's a bad move for the consumer, but I'm sure they'd be worried on the corporate end about people not buying the new game and just getting the remastered old one.
I'm looking forward to the Friday reveal of the next Battlefield and I'm hoping it gets an October release. But in the mean time I have plenty to play, and a bunch more coming out this month to add to the backlog.
What about you? Were you excited about the CoD trailer? Looking forward to the Battlefield reveal? Let us know in the comments below!
Podcast: Download (Duration: 1:04:18 — 88.3MB)
Tweet
Hello, everyone! Today we're going to do a review for a PS4 accessory that will surely come in handy for those of you trying to make the most out of your gaming space. ViMount's PlayStation 4 Wall Mount is a device that will allow you to set your PS4 console on your wall. Want to learn more? Then come right in!
Tweet
Welcome to the weekly recap! Missed any of our posts from the last week? Click after the break to check all our posts that went live during the previous seven days.
For the last weekly recap, you can click here.
Tweet