We wanted to share with you the video for November's round of DLC releases for Batman: Arkham Knight. As you'll see below, you'll get access to new Batmobile skins, a new Batman skin, new Batmobile race tracks, new AR Challenges and even new scenarios for Catwoman and Robin!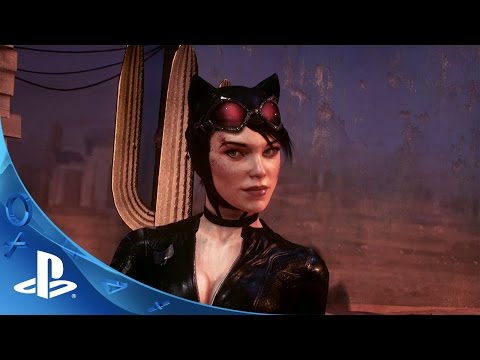 Enter your date of birth to access this video.
Are you getting this DLC? Are you currently a Season Pass holder? Let us know in the comments below!
Tweet
Toki Tori has been released on many platforms over the years, giving new life to this classic. The original version released on Nintendo's GameBoy Color back in 2001, and it was inspired by Eggbert, a game released in 1994 for the MSX 2. Toki Tori was later ported to Nintendo's Wii on Wiiware, giving it a whole new look and feel before eventually making its way to PlayStation platforms. It's arrival on the Nintendo 3DS is set at a budget price of $1,99 / €1,99, which makes this a puzzle game that all 3DS owners should get. Now let's get started with the review!
Tweet
It's Tuesday, and that means that Telltale Games probably has a new episode to share with us for one of their adventure games. Since the first seasons for Tales from the Borderlands and Game of Thrones have ended, that leaves Minecraft: Story Mode ready to hold the forth, so here we are, sharing with you the new trailer for Minecraft: Story Mode Episode 3: The Last Place You Look.
Click after the break to learn more about the game and to check out some screens from this third episode.
Tweet
Back during the main release of Alien: Isolation, the Last Survivor DLC was only available if you Pre-Ordered The Ripley Edition, but it later became available for a price through PSN or as free content to season pass holders. I've already reviewed Alien: Isolation proper as well as the Crew Expendable DLC, so it's time to review the Last Survivor DLC!
Tweet