The brand new trailer for the fourth episode of Telltale Games adventure series based on George R.R. Martin's Game of Thrones is ready for you. The video below will showcase Game of Thrones: Sons of Winter, and it might be a bit heavy on the spoiler side of things if you haven't been playing this episodic release.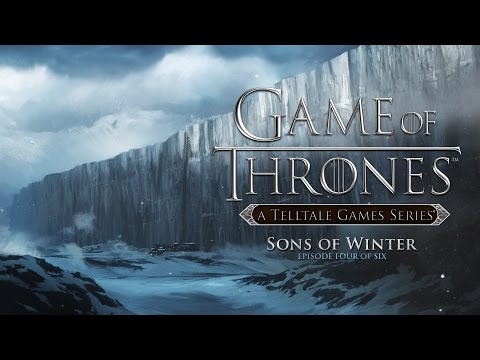 Enter your date of birth to access this video.
Tweet
Who wants a chance to get a free PS4? With The Witcher 3: Wild Hunt available, and to celebrate the launch of the game and of the The World of the Witcher source book, Dark Horse is doing a special contest where you can win a free PS4, a signed collector's edition of The Witcher 3: Wild Hunt, and more!
Tweet
The Star Wars: Rebels pinball table was launched on by Zen Studios for the Zen Pinball 2 and the Star Wars Pinball platforms as a new take on the Star Wars universe, offering a very dynamic and fun pinball table for all to enjoy. Want to learn more?
Tweet
Atlus and NIS America have shared with us the first trailer for Lost Dimension, the turn-based tactical RPG that will be released on PlayStation 3 and PlayStation Vita this year! Why did both companies contact us? Because Lost Dimension will be published in North America by Atlus while NIS America takes care of the game in Europe!
Tweet