20 Comments
Nathan Fillion as Nate Drake in Uncharted Movie?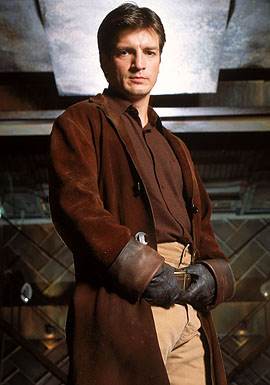 Nathan Fillion (Firefly, Castle) is making it known that he down with fan demands that he play the part of Nate Drake in the upcoming film adaptation of Naughty Dog's successful game franchise Uncharted – but some other news on the project may make him want to reconsider. Word broke earlier that infamous hothead director David O. Russell has been tapped to direct the adaptation.  Russell is best known for the violent clashes with cast on the set of his last film, I heart Huckabees – and by last, I mean produced over six-years ago.  Russell has since abandoned a few projects, and has now been handed the reins to Uncharted.  No word on whether he has participated in any anger management classes.
For his part, Fillion is a charismatic pro who could probably pragmatically navigate the ill tempered director; if nothing else, Fillion is a dead ringer for Nate Drake, although perhaps a few years older.  In terms of character, though, Fillion has the market cornered when it comes to playing dashing smart ass fortune hunters – when it comes to the idea of casting Fillion as Drake, I'm not sure there is a strong enough word beyond 'perfect' to describe the prospect.
So how does Fillion plan to nail this plumb role?  In the social-verse, of course.  It was the signing of Russell that set the news-wire ablaze with the Uncharted property, but Fillion fans quickly filled up every comment form they could grab to plea for his casting in the iconic title role.  Fillion did his part by tweeting:
If ever there was a Twitter campaign, let this be it. Rise, ye Browncoats. Rise, ye Castillions. RISE! http://j.mp/aEGe79
Could it work?  Why not.