4 Comments
E3 2012: Quantic Dream Shows Off New IP - Beyond: Two Souls
Another big standout this E3 is the next title by Quanitic Dream, famous for their last game, Heavy Rain (and looking even further back, Fahrenheit), comes their next title, Beyond: Two Souls. If you watch the premier trailer, shown after the jump, you can tell we're in for another psychological thriller. Apparently, you will have much more control with your character this time around (including what looks like a lot more action), while also providing Move support at launch (while Heavy Rain got that support later in a patch).
According to Eurogamer, the game takes place over a 15 year span of the main character, Jodi Holmes (portrayed by Ellen Page), and her connection with the afterlife. If Heavy Rain is anything to go by, we're in for a treat. Nothing like games that really make you think and build emotional connections with characters. Besides the trailer, we also have a collection of screenshots for your viewing pleasure as well. Enjoy!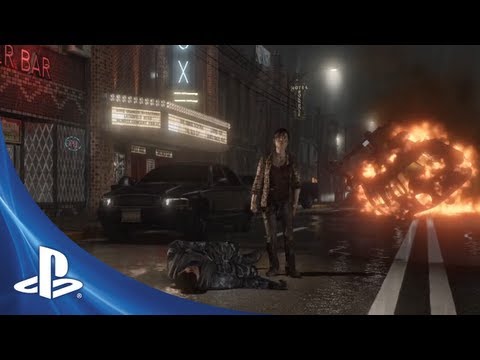 Enter your date of birth to access this video.