One Comment
Killer is Dead by Suda 51 - In Stores Now!
Killer is Dead, the new game by Suda 51's GRASSHOPPER MANUFACTURE is now available at US retailers and at the US PSN store! The retail edition is priced at $59.99 and includes a ton of extras:
* 80-page hardcover art book
* Soundtrack CD containing 25 songs
* 'Smooth Operator' add-on content pack containing bonus in-game goods including 'Gigolo Glasses,' an alternate costume for Vivienne and Mika, a bonus 'Gigolo Mission' with Betty, and an entire additional episode with the vampiric Sebastian
"I created KILLER IS DEAD with the hopes that fans will experience the story and world in an episodic manner like they do watching TV shows," said SUDA51, CEO of GRASSHOPPER MANUFACTURE studio. "Playing as the mysterious assassin Mondo Zappa, players can expect that his ego and mind will be tested as the saga unravels contract by contract."
Developed jointly by KADOKAWA GAMES and esteemed game creator SUDA51 and his GRASSHOPPER MANUFACTURE studio, KILLER IS DEAD is set in a cyberpunk world where biomechanical augmentations increase the power of criminals and executioners alike. Players control Mondo Zappa, a professional 'Executioner' who wields a sword in his right hand while brandishing interchangeable weapons in his left artificial arm. Mondo encounters all manner of violent adversaries in his global trek to fulfill contracts for ridding the world of its most nefarious criminals.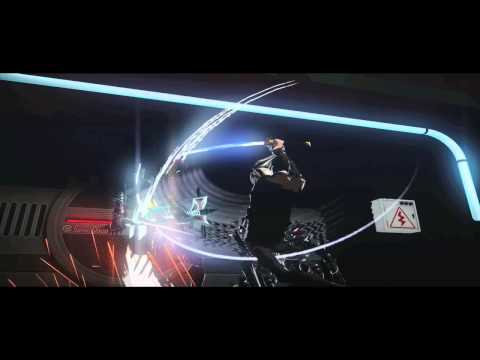 Enter your date of birth to access this video.
KILLER IS DEAD is presented with striking art direction reminiscent of a moving comic book, bringing the surreal and ultra-violent tale to life with stylish cel-shaded visuals. While Mondo prefers swordplay, he utilizes his bionic arm for more powerful attacks, or transforms it into a gun, sometimes against an unexpected bizarre boss enemy. Mondo will take on additional missions to earn cash for weapon upgrades, costumes and a "Gigolo Mode" to seduce the beautiful women he encounters.