3 Comments
South Park: The Stick of Truth now has a release date and a Special Edition
South Park: The Stick of Truth finally has a set release date, and you'll be playing it on December 10! To go along with the release date, Ubisoft has provided us with a new trailer for the game as well: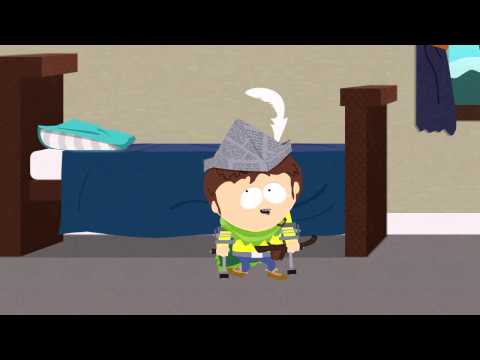 Enter your date of birth to access this video.
On top of that, we also get to learn about the Grand Wizard Edition for the game which will retail for $79.99 and include several extras:
– Grand Wizard Kidrobot® Cartman Figure
– Kingdom of South Park Map
The entire town of South Park has been charted, plotted, and mapped. Chronicle your own conquests with this one-of-a-kind piece of South Park history.
– The Stick of Truth Ultimate Fellowship Pack
The Ultimate Fellowship Pack can also be obtained by those that pre-order South Park: The Stick of Truth. You can choose your class and pick your perk thanks to the four exclusive Stick of Truth costumes that also have special abilities. Suit up as the Necromancer Sorcerer to increase your fire damage, earn extra gold by equipping the Rogue Assassin outfit, deal extra weapon damage with the Ranger Elf costume, or raise your defense with the Holy Defender outfit.