2 Comments
New Video - Assassin's Creed IV Black Flag: 101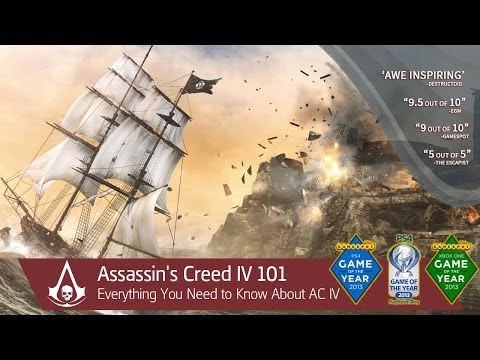 Enter your date of birth to access this video.
The latest video preview for Assassin's Creed IV: Black Flag will allow you to learn everything you need to know about the largest Assassin's Creed ever made. Watch Edward Kenway fight during the Golden Age of Pirates, and meet all the many outlaw characters that helped define this amazing era.
You will also have a chance to bask in the environments and exotic locations for the game, as well as the underwater world ready for you to explore.
Finally, you'll learn about the combat system with dual wielding for swords, the abilities of the guns you can procure, as well as the free-aim system.