One Comment
[PS3 Review] The Walking Dead Season 2: In Harm's Way
The third episode for the second season of The Walking Dead is finally here, and that means it's review time! Unlike other reviews, these tend to be very spoiler heavy, so be warned. Are you ready?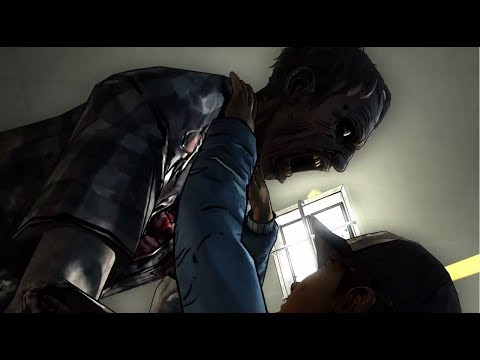 Enter your date of birth to access this video.
Tragedy has struck Clementine's group hard, and now everyone must stick together now more than ever if they want to escape to live another day. Turns out that the Clementine's new friends had escaped from a community lead by Bill Carver, a hard man that doesn't take no for an answer. Each member o the group used to contribute to the wellbeing of the community (especially Carlos thanks to his medical knowledge and skills). But on top of that, Carver wants Rebecca back because she's pregnant with his child.
After so many people died during the fight at the lodge, and not wanting the bloodshed to continue, the group ends up being taken back into Carver's community: a supposedly secure location where food, shelter and electricity are available to its members…as long as they do their job.
With tensions rising, the group decides they need to find a way to leave the community if they want to live under their own rules instead of having to submit to Carver's iron fist. Will the group make it out in one piece or will their ranks take one more hit before the day is over?
It's interesting how every single episode in the season constantly keeps changing locations, which might explain why there was a longer wait between episodes (new assets = more work), so I thank Telltale Games for giving Season 2 of The Walking Dead the proper care it needs.
The Walking Dead Season 2: does not disappoint, and it helps to evolve Clementine's character depending on the choices made by the player. There's a couple of defining moments in Episode 3 that will ultimately change what happens in Episode 4, and I'm counting down the days to when I get a chance to play the next chapter.
[review score="90″ pros="Interesting plot twists.
Clementine is still as strong as ever." cons="After waiting months for Episode 2, we now wait for Episode 3."]
Disclaimer
This review is based on a PS3 copy of The Walking Dead Season 2: A House Divided provided by Telltale Games