No Comments
[PS3 Episode Review] Game of Thrones Episode 4: Sons of Winter
The fourth episode (out of six) of the Game of Thrones episodic series, titled Sons of Winter, follows the ongoing struggle of House Forrester to survive. If you want context on the earlier episodes, check the first, second and third episode reviews before checking this one!
In Episode 4, the fate of the scattered Forresters hangs in the balance, and no one allied with the family is safe.

Based on the award-winning HBO television drama series, Game of Thrones: A Telltale Games Series tells the story of House Forrester. Caught up in the events of The War of the Five Kings, they are placed in a precarious position where members of the household must do everything they can to prevent the house from meeting its doom.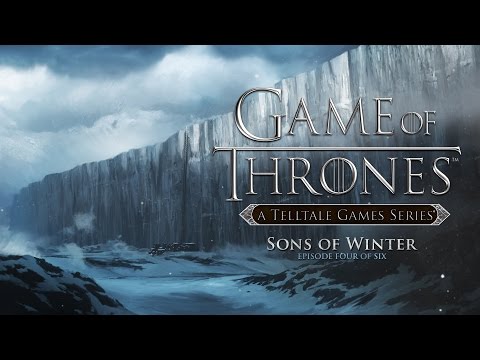 Enter your date of birth to access this video.
Game of Thrones – Episode 4 Trailer
(Be warned that given the nature of the game, this review might contain spoilers.)
Sons of Winter begins with Gared having a false start regarding his goal to retrieve the North Grove to help his family. On his end, Rodrick at House Forrester takes the decision to get rid of Gryff, who's been holding the House hostage. How will it go?
Asher (the exiled son) meets up with Daenerys, but she doesn't want to hear his plea. He'll have to gain her trust the hard way so that he can borrow a part of her army. Finally, Mira has to respond to her acts of previous episodes by being uninvited for the new King Coronation. But to help her family, she might have to disobey that order.
I still like how each episode often corners us into uncomfortable answer choices and how we have to manage stressful situations. Since we're past the halfway point, I noticed that more and more choices made in previous episodes are coming back to bite us in the ass, and that's a great thing for our part in the story!
On the other hand, I noticed that there were more than a few graphical textures glitches in some environments, and a few characters seemed in lower quality that previous episodes. Also, due to the slowdown issues and loading times mentioned on earlier episodes, heated action sequences were almost guaranteed to fail the first time since the controls became hard to manoeuvre while the PS3 was attempting to load everything. Because of those issues, this episode felt a bit rushed out the door but was still enjoyable for the 2 hours or so it lasted.
[review pros="Great story, slowly becoming awesome
Earlier choices consequences" cons="Loading and slowdowns issues are still present" score=86]
—————————————
Season Pass cost: $24.99
PSN Game size: 1GB
Interested in Game of Thrones? If so, why not support us and buy it from our Amazon Store?

Disclaimer

This review is based on a digital copy provided by Telltale Games.