No Comments
Have you Downloaded the Free Demo For Deception IV: The Nightmare Princess?
Koei Tecmo is getting ready to release Deception IV: The Nightmare Princess on PS3, PS4 and PS Vita on July 14, and they've decided to offer a free demo for players to get a taste of what they can expect once Deception IV is available for all to enjoy. Once you're done with the video below, click past the break to check out a new batch of screens for the game!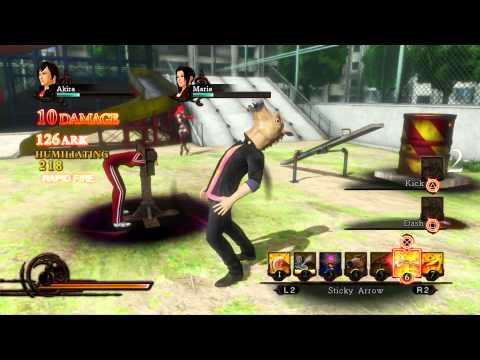 Enter your date of birth to access this video.
For experienced players in the world of Deception, the demo will highlight the new Quest mode and the brand new character, Velguirie. There are a total of 12 Quests, which can also be saved, downloaded, and replayed from the Kagero Studio. To showcase what the gameplay would be like on higher levels, some features have been unlocked early. These include the ability to create 7-trap-long combo sequences, as well as some of Velguirie's unique powers (Kick and Dash). Save data from the demo will not be transferrable to the full game as it includes a levelled-up character in the initial Quests. However, for those that would like to show off their combos, PS4 Share functionality will be enabled!
We're definitely trying to have a review ready for you close to launch, so be sure to stick around at PS3blog.net for our coverage on Deception IV: The Nightmare Princess and on all other Koei Tecmo America releases.
What do you think of the video and the new screens? Let us know in the comments below!