No Comments
Call of Duty: Infinite Warfare Out This November
Infinity Ward and Activision have finally made the announcement you've all been waiting for – Call of Duty: Infinite Warfare is making its way to the PlayStation 4 this year on November 21st! This is going to be the biggest and best Call of Duty release to date with a huge story that is so big it takes the action beyond Earth! That's right, you'll be taking the fight outside of our planet. Check out the trailer below to see why this is a big deal!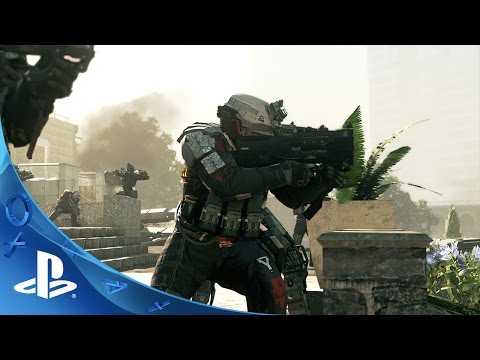 Enter your date of birth to access this video.
Call of Duty: Infinite Warfare will be set in a potentially plausible future where a war has broken out in the solar system. This does not mean that Call of Duty: Infinite Warfare will take place in a science fiction setting or feature a massive space battle similar to what we've seen in franchises such as Star Wars or Star Trek. What it means is that you'll be getting the Call of Duty experience, piloting combat vehicles and taking on several infantry-level battles where every bullet counts. But you do have to admit that taking Call of Duty: Infinite Warfare into space definitely opens up a whole new set of possibilities for the franchise!
We'll be sure to share more information about this release as we get it, but for now you'll be happy to hear that all DLC packs for the PlayStaiton 4 version will be available to us 30 days ahead of other console versions! On top of that, Infinty Ward is working with Raven on some very special content for the Infinite Warfare Legacy Edition of the game since it will also include Call of Duty: Modern Warfare Remastered! That's right, one of the best Call of Duty games ever is making its way to the PlayStation 4 this year with its full single player campaign as well as ten of the best multiplayer maps it had to offer. How's that for great news?