No Comments
Criminal Girls 2: Party Favors - Come Meet Tsukasa!
NIS America is very busy preparing the launch of Criminal Girls 2: Party Favors for Europe and the Americas (September 23 and October 11, respectively, but they've found some time to share with us a new trailer for the game that gives us an extended look at Tsukasa! Check the video below, and read a bit more about this girl and check out our gallery with new images after the break.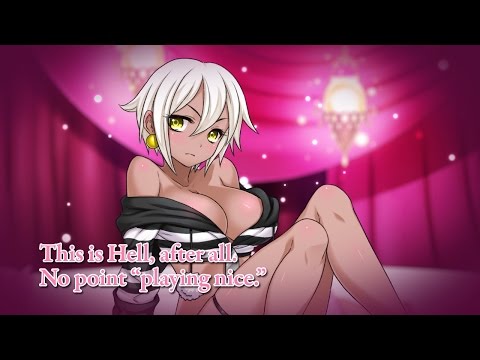 Enter your date of birth to access this video.
Tsukasa's a bad girl. A real bad girl. A street-smart punk with a loose tongue. She's tough, but she's not completely without a soft side. She has a good sense of humor as well. Despite her looks, she's actually a powerful healer. But the mace she uses isn't just for show.
Return to the depths of Hell, and guide a brand-new group of Delinquents through the Reformation Program. This time around, there's a twist. One of the girls in your group of seven isn't quite what she seems. As you journey through the Hell Spire, you'll have to deal with the seeds of mistrust as you struggle to unite your team and overcome their sins and the bonds of damnation. Uncover each girl's unique story, and shape them into the women they need to be in order to find redemption.