No Comments
Dear Esther: Landmark Edition Out Today On PS4
Curve Digital has teamed up with The Chinese Room to release Dear Esther: Landmark Edition on PlayStation 4, and the game is available today on Sony's home console. This is the definitive version of the game, adding a director's commentary track, graphical and gameplay improvements and more.Check out the reveal trailer below and click after the break to learn more about this revised version of a beloved game.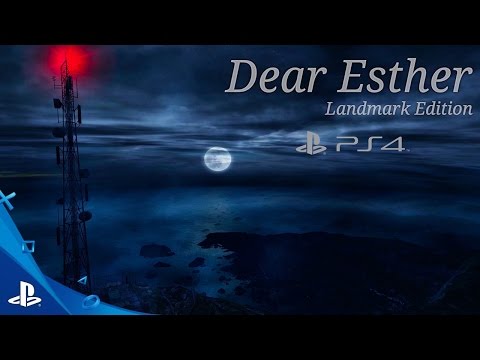 Enter your date of birth to access this video.
The Directors' Commentary of Dear Esther: Landmark Edition unites Jessica Curry, Dan Pinchbeck and Rob Briscoe for the first time years as they reacquaint themselves with the game which made The Chinese Room a globally known development studio.

The commentary offers first-hand insight on never-before-heard details, and provides a fresh perspective on the game's development and legacy. The Landmark Edition also features graphical and gameplay tweaks which finesse the experience on console, making this the most complete version of Dear Esther to date.
The game is available for only $9.99 as a PlayStation 4 download release. We're currently working on a review for Dear Esther: Landmark Edition, so be sure to stick around at PS3blog.net for this and all other news and reviews on all releases from Curve Digital!
Once you've played the game, be sure to let us know what you think about it in the comments below!