No Comments
Here They Lie Out On PS VR On October 13
With PlayStation VR right around the corner, studios around the world are putting the final touches on their games for the launch window. One of said studios is Tangentlemen which has announced that they'll be releasing Here They Lie on October 13 so that new owners of the PS VR can have another option for their virtual reality device. Check out the game's trailer below to see what you'll be facing in this game in a couple of weeks!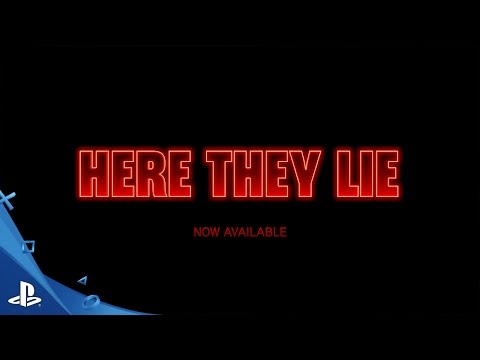 Enter your date of birth to access this video.
That's one creepy trailer for a PS VR launch game! The game looks great, and we look forward to trying it very soon.
The walls have cracks and the foundations are slipping. I can hear the bones rattling on the masks. They are watching me with their filthy, mud-plastered eyes. They are watching all of us. I don't look the same in the mirror anymore. None of us do. She must know more than she lets on. I can still see her yellow dress through the fog. It looks almost peaceful.
What do you think of this trailer? Is this a game you'd like to try on PS VR? Let us know in the comments below!