No Comments
New Gameplay Video For Middle-earth: Shadow of War
Are you ready to see sixteen minutes of gameplay for Middle-earth: Shadow of War? Then check out the video below for an extended look at what this new game will do for PS4 owners.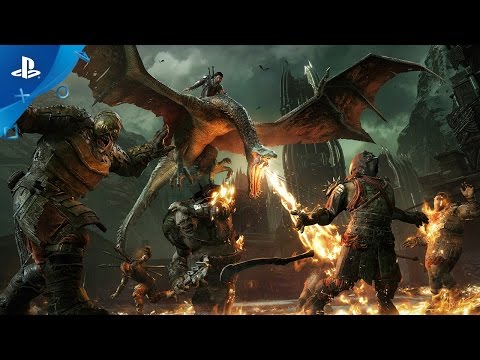 Enter your date of birth to access this video.
In 2014's Shadow of Mordor, the system allowed for startling random encounters. Slay an orc leader and Nemesis might make him return later, uglier and nastier, spouting a colorful one-liner referencing his fate and proclaiming his vengeance.

But in Shadow of War, Nemesis seems to be headed in bolder, more intriguing directions. Yes, you'll still encounter death and destruction, but also stories of betrayal, loyalty, even friendship, according to de Plater. Because Nemesis's tendrils can now bind characters and environments, each player's game can play out that much differently.
What did you think of this extended look at the game? Let us know in the comments below!