No Comments
New Star Wars Battlefront II – PS3Blog.net
Are you ready for a new trailer on Star Wars Battlefront II? Check out the video below for an inside look at how the team at EA is working hard to give us what we've been waiting for: a solid single player campaign!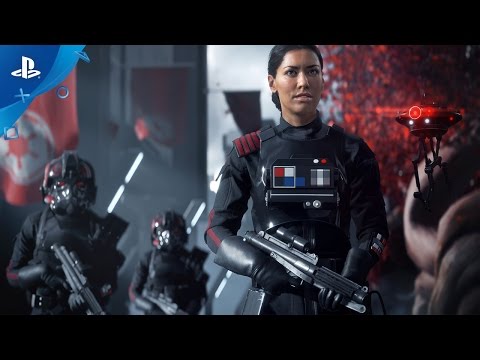 Enter your date of birth to access this video.
Steve Blank, a creative executive in LucasFilm's story group, had this to say about how the game will take on the 30 year gap between Episode VI and Episode VII:
In the leadup to The Force Awakens, we had started to develop a series of new stories that were starting to fill in some of that gap in time. These guys had read all of that material: Claudia Grave's Lost Stars, Chuck Lendig's Aftermath, Greg Rucka's Shattered Empire, all these different pieces.

So when they came with their pitch, they had already integrated all those ideas we had started to put out into the world. So when they shared all of this with us, we were immediately on board. It was a fascinating prospect to do this in a game space, to tell these stories more visually. You get great visuals in a comic, but with the novels you don't get a great visual element. It felt like a space rich to explore in a game.