No Comments
Arizona Sunshine Out Today On PlayStation VR
Vertigo Games is ready to release Arizona Sunshine on PlayStation VR. Check its gruesome launch trailer below and click after the break for some new info and screens!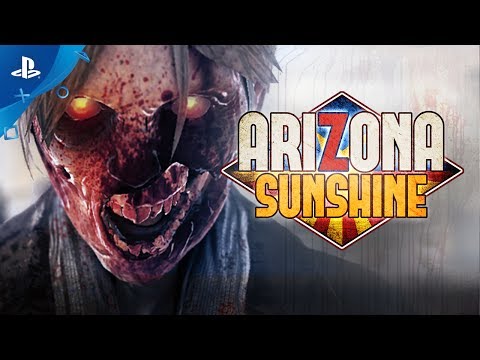 Enter your date of birth to access this video.
Trevor Blom, Lead Tech at Vertigo Games, had this to say:
One of the things I'm really excited about is how far we've taken support for the PS VR Aim controller over the past couple of months. While it was already pretty awesome to play the game with it to begin with, we felt the game lacked proper support for it. The solution? We created an entire, additional campaign mode in which you need to survive with 13 newly added two-handed weapons at your disposal.

What we found is that there is no golden rule in the way VR games should be played — everyone is different. That's why we made sure you're going to be armed with a bunch of settings that will enable you to tweak the VR controls to your liking. Go with your controller of choice, choose between teleporting or walking locomotion and smooth or segmented rotation, adjust controller-gun offsets, and use the left-handed setting if you are a lefty!
Are you getting Arizona Sunshine for PS VR? Let us know in the comments below!