No Comments
We Happy Few Making Its Way To PS4 Next Year
Gearbox Publishing is partnering with Compulsion Games to release We Happy Few Coming on PlayStation 4! Come check a new trailer for the game to celebrate.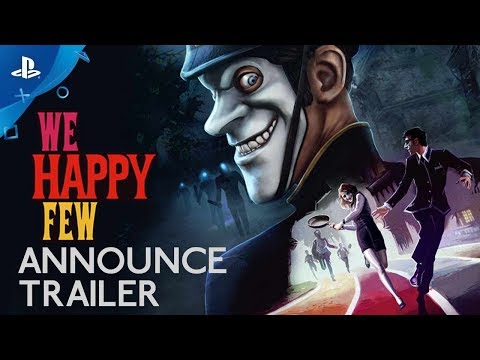 Enter your date of birth to access this video.
Meredith Hershey, Community Coordinator at Gearbox Publishing, had this to say:
We Happy Few is a first-person action/adventure game that takes place in Wellington Wells, a little English town in an alternate 1960s timeline. There, the citizens block out their traumatic memories of the town's past by taking "Joy," a literal happy pill.

Playing through the storylines of three distinct citizens with wildly different perspectives, you'll explore Wellington Wells, encounter intriguing characters, and uncover a few secrets along the way. Take advantage of each character's playstyle, whether by choosing to fight your way out of conflicts, sneak past unseen, or blend in with the townsfolk to avoid their suspicion. Just don't get caught off your Joy. Only Downers refuse to take their Joy, and you don't want people to think you're a Downer, do you?