No Comments
Ruiner Will Release On PS4 On September 26
Ruiner from Reikon Games now has a release date: September 26. Check out the game's action packed trailer below to see what the game has in store for you.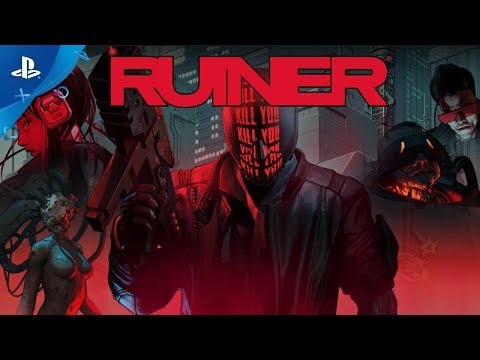 Enter your date of birth to access this video.
Magdalena Tomkowicz, Producer for Reikon Games, had this to say about Ruiner:
The first rule of Ruiner: movement is life. Move fast and think fast. At the core of Ruiner's gameplay is the Dash ability which gives you the amazing mobility. It has two modes. You can make an instant jump to — or from — a location or enemy. Multidash gives you the tactical opportunity to plan out your sequence. Dash is extremely effective when paired with an aggressive playstyle, especially when using melee weapons.

But that's just the start. Whether you prefer distanced or close-ranged combat, direct or tactical — you can choose from over a dozen abilities, each with 50 upgrades. And you can make use of more than 20 weapons collected from fallen foes or delivered by a supply drone. Guns and blades, one- and two-handed weapons, single shot or AOE, electrifying, freezing, burning — you name it!