No Comments
Assassin's Creed Origins – New PlayStation 4 Trailer
Assassin's Creed Origins will be releasing for PlayStation 4 on October 27, 2017, and Ubisoft has shared a new trailer for the game that you have to check out!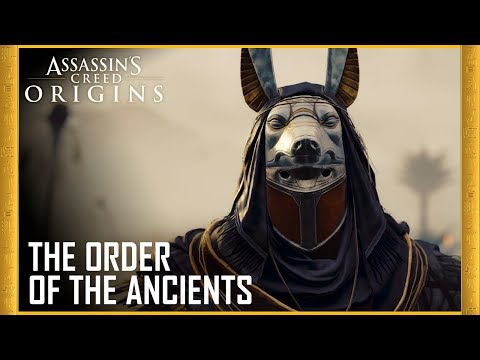 Enter your date of birth to access this video.
WHERE IT ALL BEGINS

Set in mysterious Ancient Egypt, Assassin's Creed® Origins is a new beginning. Experience a new way to fight while exploring the Great Pyramids and hidden tombs across the country of Ancient Egypt, and encounter many memorable storylines along your journey. And discover the origin story of the Assassin's Brotherhood.

GAME INFO EXPERIENCE THE MYSTERIES OF ANCIENT EGYPT

Uncover lost tombs, explore the pyramids, and discover the secrets of mummies, the gods, and the last pharaohs.

A FULL COUNTRY

From deserts to lush oases, from the Mediterranean Sea to the tombs of Giza, fight your way against dangerous ancient factions and wild beasts as you explore this gigantic and unpredictable land.

REBUILT COMBAT

Experience a completely new way to fight as you loot and use hundreds of weapons with different characteristics and rarities.