No Comments
[Paris Games Week 2017] Blood & Truth Announced For PS VR
London Studio is currently hard at work on Blood & Truth for PlayStation VR, and we have a trailer for the game you should definitely check out!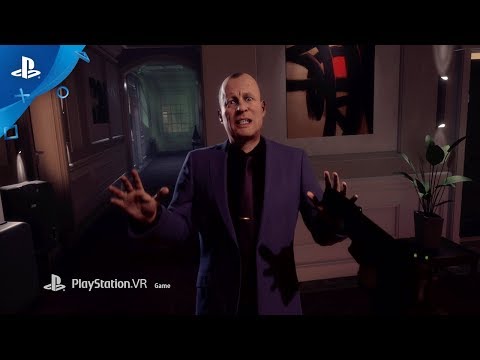 Enter your date of birth to access this video.
Stuart Whyte, Director of VR Product Development for London Studio, had this to say:
The capabilities of PS VR have allowed us to put you into the shoes of an action hero in a way you won't have experienced before. From the moment you slip on the headset, you become Ryan Marks, an elite Special Forces soldier who is on a dangerous mission to save his family from a ruthless criminal overlord. Playing as Ryan, you will come face to face with enemies, uncover secrets and experience the thrill of the chase.

Blood & Truth was inspired by one of our earlier projects – PlayStation VR Worlds (which has gone on to be one of the top-selling titles with PSVR owners), a range of experiences which included The London Heist. People loved it and reacted really positively to everything the game made possible, from the way you could interact with objects in front of you, to how it made you feel as you played through.